Fencing
Click on an image below to enter our gallery and see how we can meet your fencing needs.
If you have any queries or want a quote, do not hesitate to contact us directly.
Information regarding specific designs and their dimensions is under the gallery.





Post and Rail Fencing
Posts for Timber Railings
5 ft Post catering for
Timber Railing (3 Timber Rails)
Timber size required 35mm x 100mm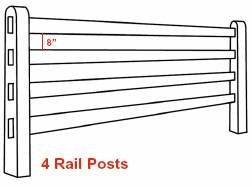 6 ft 6″ Posts catering for
Timber Railing (4 Timber Rails)
Timber size required 35mm x 100mm
Panel Fencing
Concrete Slot Dimension: 53mm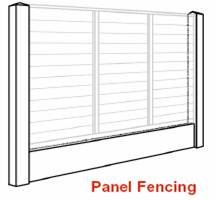 Below: Panel Fence
Fencing Stakes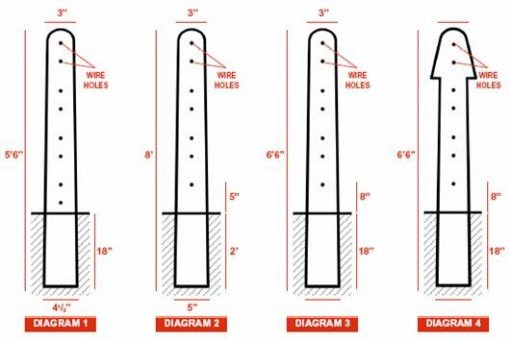 Erect strainers and struts at ends, corners and change of directions. It is recommended that struts and strainers be used at an average of 50m intervals. Ensure wire is tight using strainers or by inserting a tensioning winder./expand]
Anti-Intruder Fencing
Erecting a Post and Rail Fence

1. Ensure that the posts are the correct length for the height of fence being erected. This is especially important when the fence line is progressed along uneven ground (longer posts will be required).

2. 20N concrete at 18″ deep should be placed around posts except for end, corner or strainer posts where holes should be filled to the top.

3. Galvanised wire may be fed through the holes in posts where necessary. Proper straining ratchets should be used to tension the wire.
Quick Contact

O' Hora Pre-Cast Concrete
Telephone: (096) 70094
Fax: (096) 72045
Email: ohoraprecastconcrete@gmail.com

YouTube